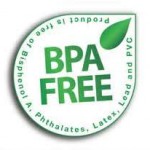 Features
Australian Made Product
Healthy Lifestyle Product
All our bottles are BPA Free and Eco Friendly
Large Print areas for maximum exposure
Large range of Colours
All bottles are made of 100% food grade, Polyethylene
All sports bottles have a screw on lid with a rubber valve
Custom colours available from 5000 units.
Shipped in boxes of 140.
Lids are available in 16 stock colours and fit all Sports bottles.
PRINT SIZE:
100mm x 216mm
HEIGHT & WIDTH
Approx 700mls
7.4 cm wide
19 cm high lids off
140 in a carton Shipping
YOU CHOOSE LID COLOURS
H3>